20 Ft Curved Frame Premium Pop Up Displays
Gull Wing Pop Up Displays are named for the shape that the two curved frame pop ups make when connected together, is by far the most popular 20' pop up shape used in the industry. The Wave is also requested, but not near as often as the Gull Wing. With the Quadro you not only have the stability you get from the industries leading frame and channel bar system, but a visual image that every exhibitor is trying to achieve with the Lambda high quality mural panels as seen in the trade show displays graphics shop.
For a real dynamic presentation, take a look at the line up of flat panel monitors you can mount onto the face of any of our Pop Up Displays. Show product demonstrations, image advertising, or show product reveiws right in your booth with a professional presentation from ShopForExhibits.com. We can not only provide the monitor mount kit, but the monitor and packaging for the monitor as well.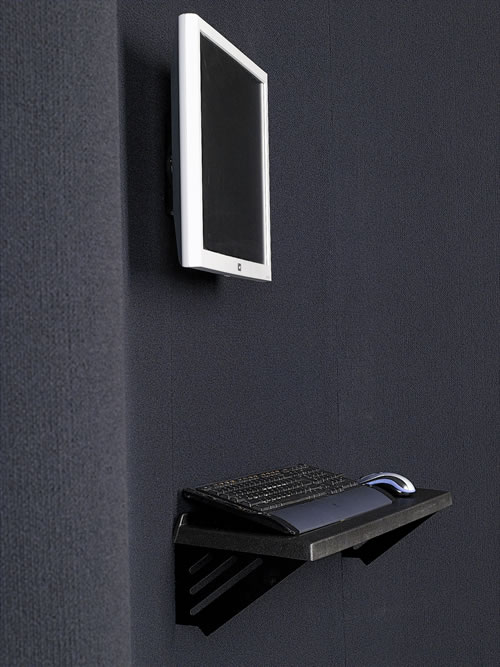 As a long time retailer of products related to trade show displays, ShopForExhibits has expanded their product lines to include new product offerings in the pop up displays line, along with new products in the retractable banner stands line. To sustain this growth, ShopForExhibits has just launched a new web site that gives the user a host of new customer and product support features. Faced with uncertain economic challenges, the web based trade show exhibit retailers such as ShopForExhibits, are working diligently to provide not only reasonable price points for their products, but exceptional values in terms of ways of graphically portraying a businesses' message, to quickly move prospects to buy. Being successful in bringing new products to market such as the new tension fabric displays, isn't as easy as one would think, but due to the years of experience with display products and internet marketing, ShopForExhibits.com has positioned themselves to lead the pack and be a successful competitor in this industry.
Adapting to shifting market conditions is what every great supplier must do, and Classic Exhibits, to the elation of their trade show display distributor network, has shown their ability to accomplish just that. How did Classic come up with the right formula for success in the wake of a turbulent economy over the past 4 years? By careful observation of their own business over time, they realized that certain aluminum extrusions had significantly greater value in cost per linear foot of metal than other shapes, and concluded that utilizing those particular shapes in future product development could bring great sales results in the marketplace. As they proceeded ahead based on good gut level instincts and a little careful planning, they've been able to introduce a whole series of successful display products that have all brought new life into the custom modular hybrid displays segment of the trade show industry. Heading the list of new custom modular hybrid displays is the Perfect 10 followed by the Magellan Miracle and Sacagawea trade show exhibits. As a result of all the great new exhibit offerings that Classic has available, it's no surprise that Classic holds a strong market position with their distributor network, and appears not to be slowing down one bit as they charge into the future!